Imagine this scenario if you will (or perhaps you've been in this situation):


​Yesterday, you just introduced a new topic to the class and gave the students instructions on their upcoming project. There were two students absent. Today, both of those students who were missing are feeling much better and want to know what they missed. You now have to take the time to update them and give them all the required information. When do you do this?! You don't want them to fall behind! You need to teach today's lesson and there is no time after school. What do you do?!?

Screencast!!

​
​Screencasting is the ability to record your computer screen with audio.
​

​This ability opens up a world of possibilities!

Save time by giving the students a screencast to watch for homework so you can dive right into the meat of the assignment in class.

Allow self paced learning for the students (they can rewatch, rewind, and pause as needed).

Give both oral and visual representations to reach more students.

Students have the opportunity to record their own screens and do a think aloud as they solve problems.

Video lessons can be given to absent students.

Students can submit screencast presentations of their own.

Use it to give directions in group rotations/centers.

Use it for students who are struggling.

The list goes on!

Check out this example taken from

http://digitalthinkalouds.weebly.com/

:

Pretty cool, right?

​

There are several different tools out there on the market for screencasting. My two favorite apps with free options are

Screencastify

and

Screen-cast-o-matic

. Both are simple to use and install. If your students are on a Chromebook,

Screencastify

has an extension that can quickly be added to Chrome.

Are you ready to try?
Keep these things in mind before you start:

make sure the room you are recording in does not have a lot of background noise
write a script to plan what you will say during your screencast
remember that it doesn't have to be perfect
watch it before you send it out to your students
don't make it any longer than 10 minutes

How do you plan to use screencasting? Share in the comments!

Students are bombarded by media outside of the classroom, why not integrate it into the school setting? The Common Core Anchor Standards for Speaking and Listening state that students should be able to "integrate and evaluate information presented in diverse media and formats, including visually, quantitatively and orally" (

CCSS.ELA-LITERACY.CCRA.SL.2

). If students are expected to integrate and evaluate digital information then we as teachers need to provide that multimedia content for students to access. I know technology can be overwhelming but it all starts with taking baby steps. When I was a classroom teacher, I wanted to ensure my students were able to access information presented in a variety of ways. It was important for me to include a variety of multimedia forms that include print/text, video, images, audio etc. I taught my students how to read and synthesize information from different forms of media. My first baby step? I was using diverse media when presenting instructional material. Along with using multimedia to present information, it was necessary to hold students accountable for the content being presented. I would start with analyzing an article in either print and digital format with the students. Students used the close reading strategy for the articles and took notes whether if I was leading it, they worked in partners or did it individually. Next, I would present information on the same topic in a different media format. For example,

my students would create thinking maps to take notes and synthesize information presented in YouTube videos. Students were taught and expected to support a claim and "go back to the minute" when analyzing a video in the same way that they'd "go back to the paragraph" when analyzing text in articles.

​

​

Example of a flow map using Google Draw

​

As time progressed I looked at curating various resources for my students to use independently. One tool, I discovered and loved was Symbaloo. It was a bookmarking tool that I would use with my students. Students would explore and take notes from various multimedia sources that I curated for them. Next, students would synthesize information from both the article and videos. Lastly, I would let them choose their technology tool of choice to showcase their learning from all the various sources.

This is just one strategy I used to create a purpose for viewing multimedia in the classroom. This was my first baby step towards creating engaging and enriching experiences for my students. I learned that presenting instructional content in diverse formats not only increased engagement but also exposed my students to various perspectives, helped build connections and developed deeper understanding of essential concepts.

​

I love Twitter! #

FlipGrid

Fever

When I need a new tool or a different way to approach a problem, I run to Twitter. Teachers are so amazing, and they are full of great ideas. The first person I saw tweeting about FlipGrid was Ann ​Kozma,

@annkozma723

, and down the rabbit hole I went. BTW, if you are not following Ann, I highly recommend it, #RisingStar. So what is

Flip Grid

you ask? In short, it's a game changer, and a great way to introduce your students to video blogging.

Give it a try

, and you will be hooked!!

Here is a quick tutorial from yours truly, walking through some of the basic aspects of this tool:

---


​So I'll just leave you with a few questions:
How would you use this tool?
In what ways could your classroom benefit from this tool?
Are you now feeling the symptoms of FlipGrid Fever?
Powered by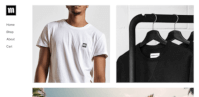 Create your own unique website with customizable templates.